While APIs have been in existence for a long period, however, the way technology has evolved in the last few years, their role has completely changed. From serving as an interface to enable cross-application communication in the past, to becoming a one-stop solution driving multiple business advantages, APIs have come a long way. Some of the key USPs of APIs include –
1 – Assist businesses in monetizing their digital assets,
2 – Enhance the company's value proposition with incredible tech products
3 – Connect with millions of customers across various devices and channels.
As a business owner, it would be a smart move to assess the true potential of APIs and use them effectively to get desired outcomes. Here are some of the points advocating the importance of APIs and their role in developing robust digital properties-
1 . Importance of APIs for Web Developers
A business comprises of developers, management, and end users. And API affects each one of them in one way or another. When it comes to the development team, APIs enable the web developers to integrate advanced features and functionality into the website. Such freedom is not available in the standard cases. Even though you may find many "Copy & Paste" widgets in the market for this purpose, none of them can provide you better flexibility and customization than APIs. It's one of the main reasons why the lives of web developers have become a lot easier in the last ten years or so.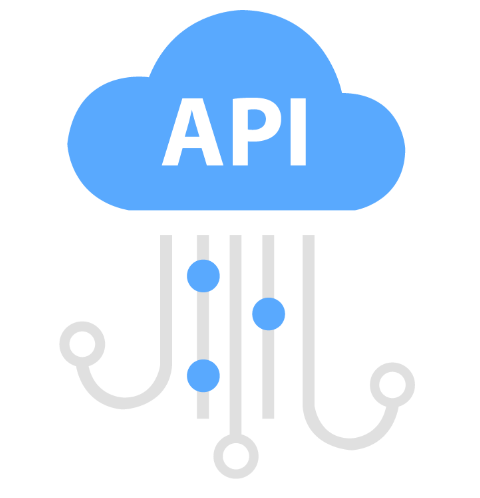 2. Importance of APIs for End Users
Your digital products are of no use if you cannot find interested people to use them. Most online businesses struggle at it. They fail to decode a strategy through which users can be prompted to spend more time online.
A good API can dramatically improve the usefulness of a website and make it more engaging and interactive than those which don't use APIs.
All the Internet-based businesses, such as Facebook, Google, Twitter, Instagram, etc., which witness incredible user engagement, know exactly what it takes to get the desired results. They have implemented APIs in such a way that users can start spending more time online without any inward force.
In today's time, checking Twitter, Facebook, WhatsApp and LinkedIn has become a daily ritual for most people belonging to different age groups. Perfect use of APIs is the reason behind this transformation.
3. Boost Brand Loyalty
A robust digital product is one that is trusted by millions of users. In other words, when users don't think twice before entering their card details and buy anything from any particular site or app; that's when a brand is considered trustworthy. Loyalty is when users keep on returning to the same platform again and again for their requirements.
It takes a lot to build brand trust and loyalty, and API plays a major role in it. And API is what helps digital companies to enable higher conversion to grow businesses. Take the example of Amazon if you have any doubt. The main reason behind its market leadership position is because it has used APIs in an efficient manner.
One of the factors that differentiate an exceptional site from the rest of the crowd is the amount of site traffic it gets organically. It is a proven fact that search engines send more traffic to those sites, which follow all the search engine optimization guidelines and provide the best experience to users in the form of quality content. APIs are known for enhancing the overall experience of the users, which directly prompt search engines to send more traffic to them.
4. Enable Companies to Match Outcomes with Expectations
Amazon has built an amazing marketplace for online shopping. Similarly, Facebook has transformed itself into the largest social media site in the world. Same is the case with LinkedIn, WhatsApp and Instagram, which have gained authority status in their respective niches.
Two things that make them leaders in their specific niches are
They are able to provide an excellent experience to their users and
They are able to make users click on the links.
In today's time, these two things play a crucial role in making a business successful. With the perfect use of APIs, all the market leaders have created a niche specific market for themselves where there is no one to challenge their authority status.
Parting thoughts
If you also wish to create a digital product, which is used by millions of users on a daily basis, you will have to do exactly what other successful players have done — implement APIs effectively on your web property. This is the only secret to create a compelling technology product and turn it into a successful business.