K12, Higher Ed and other learning centers are embracing integrated learning and automated technologies to offer students and teachers with a comprehensive educational experience.
But having the right technology is just not enough. It needs to be supported with smart and actionable strategies.
On the surface, the objective of an intranet is as an enabler offering relief to the life of users and stakeholders in doing their job. Hence, identifying what right components to choose, what processes to integrate plays an important role in defining its adoption.
Defining the concept
Before we start dealing with the other crucial aspects of this discussion, let's take a look at what do we even mean by an intranet strategy. The term refers to an idea or future-proof plan to strengthen your intranet. Some of the unique highlights associated with the concept include:
Alignment to organizational goals and objectives
Sheer focus on the vision, KPIs, and roadmaps
Hosting collective organizational knowledge base
Having this understanding is crucial as it makes the rest of the part easy.
Effective Intranet Strategies leading Digital Transformation
With that brief introduction, it's high time we find an answer to this important question. How does a smart intranet strategy benefit educational institutes and create a unique environment for integrated learning? Let's have a look!
Strategic Differences in Decision Making: Effective intranet strategies will make meaningful differences in crucial business decisions. How does it align to your broader goals of Digital Transformation - Your web and mobile strategy, marketing plans, standardization and consolidation plans, platforms and technologies in sister institutes etc.
Tactical Plans and Initiatives: Intranet strategies play the key role in streamlining transactional activities. You can set achievable goals and gain crucial insights into the existing processes.
Why intranet can drive better outcomes for higher education?
The benefits of effective and innovative intranet strategies can't be ignored. What we need to know at this point is how they can improve processes in educational organizations.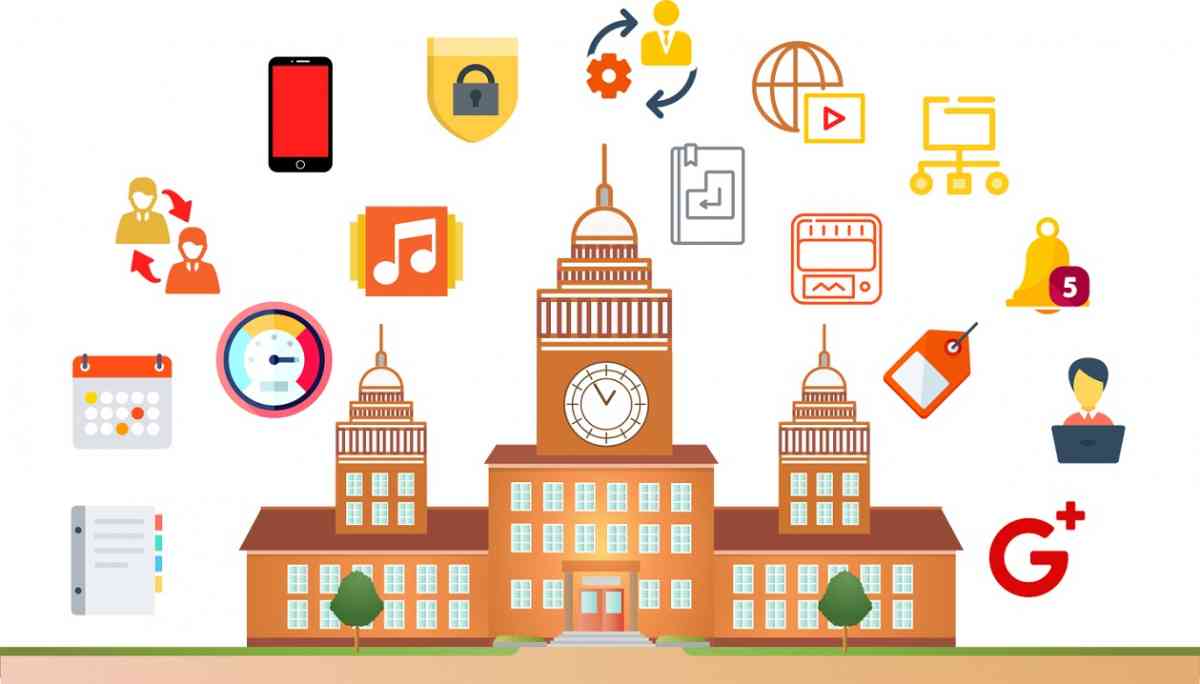 Smart, intelligent, and ingenious intranet strategies will enable collective operations and successful participations from all ends. Students, teachers, staff, faculty, and administrative bodies will be better equipped to perform their tasks.
Building your staple campus intranet with Liferay DXP
Liferay has been a leading portal platform when it comes to building intranets. It numerous out of the box features make it easier for enterprises to easily develop and deploy within a desired timeline. Liferay's new version – Liferay DXP (Digital Experience Platform) offers a gamut of features including workflows, collaboration, roles and accesses, social, and user experience.
Implementation and incorporation of intranet strategies has to happen systematically. You will surely come across some of the crucial processes involved at every stage of this innovation. This is where Liferay DXP can be a significant asset as a technology platform.
Experience and Personalization– Offering a seamless interface is necessary. Traditionally campus intranets much like regular intranets are heavily cluttered with information that are not of use to more than 70-80% of the users. Personalize wherever you can. Liferay DXP, we can seamlessly create personalized experiences. Creating permission based systems and segmenting users based on their discipline as well as their interest is a great way to ensure that they are being delivered with information relevant to their work.
Information Retrieval (Directories, Search, and Document Stores): Traditionally part of parcel of every intranet, these features remain as critical to users today. Having an advanced search with featuring hit highlighting, full text, and parametric search can eliminate hassles in finding information. Similarly having proper paper processes within the document store w.r.t. content upload, review, and publishing can ensure broader collaboration and utilization of the platform.
Social – Today no platforms can become productive without its share of social tools that improve collaboration. Blogs, Students Corner, Message Boards, Image Gallery are definitely some of the expected features. But for broader adoption, mimicking social media like features like a Facebook style wall, or a twitter like microblogs would help them in leveraging it more. Liferay DXP's Collaboration features would easily enable you to integrate them into your intranet platform.
Gamification – Gamification can be a great way to initiate collaboration between students and faculties. If the intranet is integrated with a Learning Management system (like Canvas, Moodle etc.) there can be plenty of areas where rewards and recognitions can be associated for performing certain tasks. This would create a peer community that could further drive the adoption of the platform.
These features are just scraping the top of the platform. There would be plenty of other wishlists with respect to compliance, analytics, performance, benchmarking that can be integrated as part of the platform.
Using Liferay you can not only build intranet platforms that can scale but also achieve the same at a reduced Total Cost of Ownership (TCO) compared to alternative platforms. So consider building your next pilot implementation for your intranet on Liferay. Spoiler: You will love it.