Liferay Performance Tuning and Optimization
Overview
If your platform is delivering poor performance you have already lost its utility. Poor performance just doesn't create business loss but also decreases productivity of your end users and severely affects your brand image. Liferay is one of the high performing and highly scalable portal platform but it does require performance specific best practices to be implemented.
CIGNEX Datamatics Liferay Performance Tuning
CIGNEX Datamatics' Liferay performance tuning services offer 40+ performance checks along with fixes and recommendations. First we do the assessment and based on findings, we offer tuning services to improve the performance of the portal. Below are the deliverables of our performance tuning exercise.
Deliverables of Liferay Performance Assessment
Hardware Review
Architecture Review
Software Review
Log File Review
Web Server Configurations
Deployment Review
Network Testing
Caching
Enterprise Service Bus
Load Testing & Tuning
Web Page Testing
Code Review
When to Engage?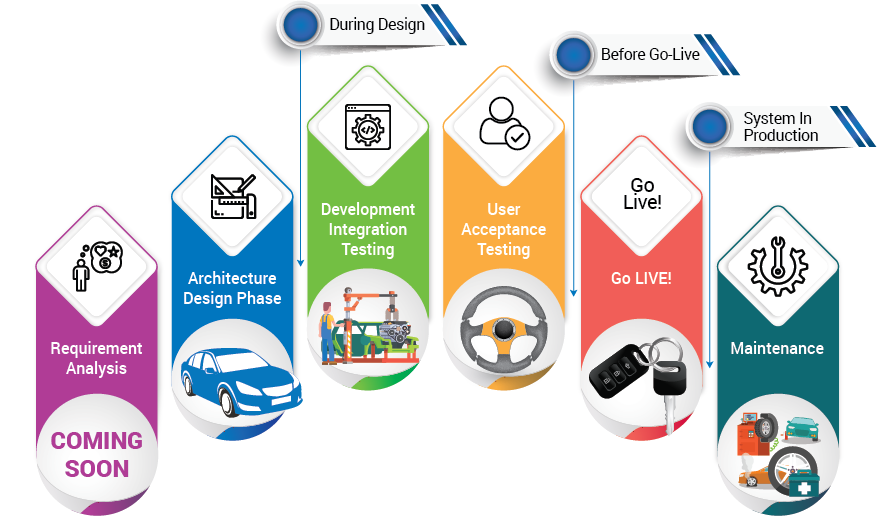 Case Study on Liferay Performance Improvement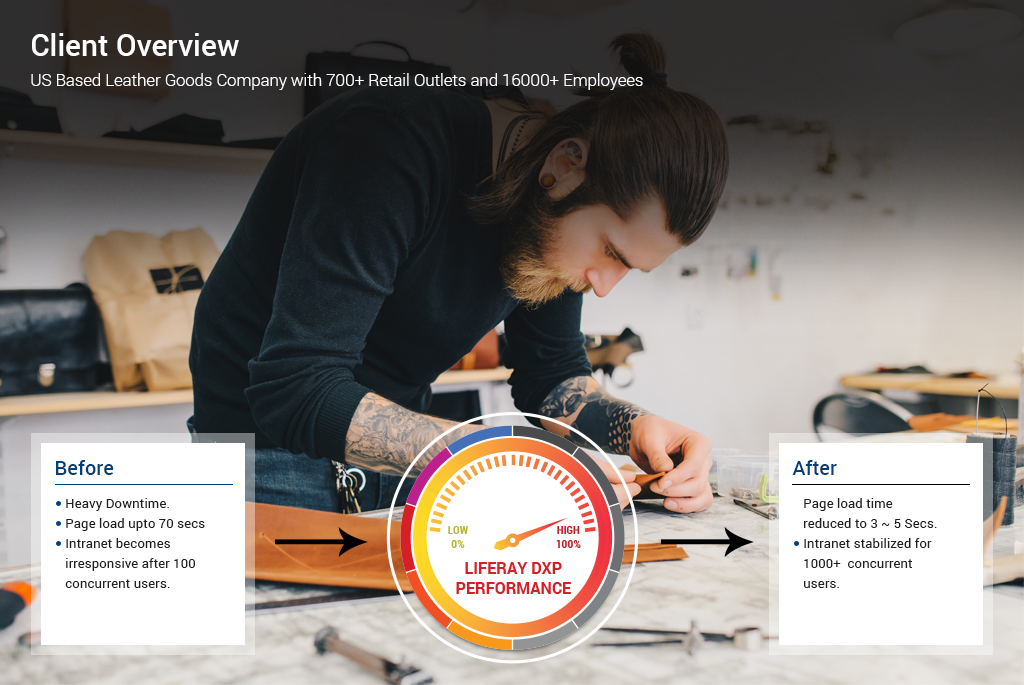 Latest Resources
Liferay Portal Performance Tuning – In a Nutshell
Speed up your Liferay portal using our 100+ performance checkpoints
Maximize Liferay Portal Performance
The webinar presentation would cover information related to performance-related best practices that should be followed during the architecture,...
Liferay Application Management Services
CIGNEX Datamatics provides Liferay Application Management Services to ensure your business applications are running with zero downtime. Our team...
Liferay Portal Performance Assessment
Finding and fixing performance issues in a production environment are challenging on a number of levels. CIGNEX Datamatics offers Performance...
Liferay - Portals delivering Rich User Experience
Enterprise Portal delivering flexibility and scalability in addition to rich user experience for solutions such as Intranet, Extranet, Social/...