RPA CONSULTING SERVICES TO ACCELERATE RPA ADOPTION
Robotic Process Automation (RPA) allows you to automate repetitive tasks with the help of smart software bots. RPA can help in automating everyday tasks such as billing, accounting, administrative and many more.
CIGNEX can help you in identifying automation possibilities and removing barriers to Robotic Process Automation with our RPA consulting services. In order to design swift process automated systems, we use our expertise in tools such as UiPath, Blue Prism, Automation Anywhere and other RPA development tools.
Our RPA consultants can help you choose the right RPA tools and integrate technologies like machine learning and artificial intelligence with RPA to transform your enterprise eco-system.
Leverage our RPA consulting services to implement intelligent automation to your business process and boost productivity, reduce operational cost and increase scalability.
Robotic Process Automation (RPA) allows you to automate repetitive tasks with the help of smart software bots. At CIGNEX, we can assist you in developing and identifying procedures that require automation. We set out a path for RPA implementation with the objective of streamlining your business operations and enhancing productivity. Our RPA specialists recommend the best RPA solutions for you which you can test via POC's. Not only this, our RPA consulting services help you find the best RPA software for your business process automation.
As a UiPath Gold Partner we can swiftly automate your repeated operations to make them more efficient, accurate, compliant, and quick. Whether you want to start your RPA journey or upgrade your current automated processes to intelligent automation, our RPA consulting services can help you do more with the available resources.
We are assisting enterprises in integrating ML and AI with RPA to revolutionise their entire business environment. We develop solutions to automate processes which assist our clients boost productivity, reduce operational costs, improve scalability, and create customer experiences with our end-to-end RPA consulting services. All this is backed up by a strong team of trained and certified RPA experts.
RPA Consulting Services We Offer
RPA Consulting Services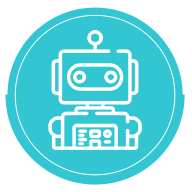 RPA Roadmap
Select the Right RPA Tool
Business Process Optimization for Automation
Process Assessment
RPA Custom Solutions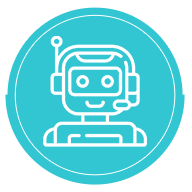 Custom Bot Design
Bot Deployment
Custom Bot Solutions
ML/AI Solution
Why Companies are Choosing RPA to Optimize Business Operations
We provide a variety of RPA services at CIGENX, including consulting, implementation, RPA staffing and managed Services. As part of our RPA consultation service, we collaborate with your team to do an initial RPA assessment of your landscape, existing processes, and develop an automation roadmap. We employ process discovery tools to figure out how things are now done and make recommendations for what can and should be automated.
Experience
500+ Processes Automated & 2000+ Bots in Production
Certified Expertss
150+ RPA Certifications accomplished by 60+ RPA Professionals
Accolades
Recognized by UiPath with Partner Excellence Awards
Benchmark
CMMi Level 3 Processes, Guidelines and Templates & ISO 27001 Compliant