TRUSTED DRUPAL DEVELOPMENT SERVICES
Drupal is a popular framework for creating complex websites and online apps. It's a dynamic system built on cutting-edge technologies like Symfony and Twig framework components. The framework is always being updated with new features.
We offer End-to-End Drupal Web Development Services at CIGNEX to assist businesses in developing Digital Solutions that focus on strengthening the business model, streamlining marketing approach, and increasing the user experience. We, as one of the top Drupal web development companies, have developed some of the most sophisticated digital solutions that cater to distinct specific business needs after re-evaluating an array of case studies.
We endeavour to provide efficient and custom-tailored Drupal development services that match your company's specific requirements. Because of our knowledge and dedication, we've become the ideal Drupal Development partner for companies all around the world.
CIGNEX has been delivering top-notch Drupal development services since its inception, and our team of certified Drupal developers has helped businesses grow revenue, improve engagement, and streamline business operations.
UTILIZE OUR DRUPAL DEVELOPMENT SERVICES TO THE FULLEST
Our Drupal development services improve brand experiences, CMS functionality, and web engagement in order to provide long-term value. In a custom package, you'll get faster development times, higher quality, and lower costs.
We work with clients to understand their specific needs and then provide Drupal development services to help them achieve their goals.
With a customised experience designed by our world-class Drupal development company, you can engage, convert, and keep more customers.
RELIABLE DRUPAL DEVELOPMENT COMPANY
CIGNEX is a leading Drupal development company, offering enterprise solutions for successful outcomes. Our Drupal developers have hands on experience on Drupal 7, Drupal 8 & Drupal 9. We strive to deliver efficient, effective, and tailor-fit Drupal solutions to meet your business' unique needs.
We offer different web solutions like –
Custom Drupal development
Drupal theme development
Drupal consulting services
Drupal and maintenance & support services
Drupal Upgrade & Migration
Drupal staffing services
We are an Acquia Partner with a team of over 100 Drupal developers who can work on your projects as per your needs. Till date we have successfully delivered 350+ Drupal projects across the globe, which makes us a preferred partner for our most of our clients.  
As a Drupal development company with decades of experience, we can help with - Drupal web development projects, intranets, portals, and web apps of all complexities. Our Drupal development team has helped businesses grow revenue, improve engagement, and streamline business operations.

What can our Drupal Development Services do for you
Our Drupal development services turn your ideas into engaging digital experience. Our capability in Drupal development, custom design, theme, Drupal upgrade or migration makes us a complete Drupal development company.
If you are currently using Drupal 7, it is important to remember that while you can upgrade to Drupal 9 without any additional work, it will take longer. Drupal 7 EOL in November 2022, and Drupal 8 EOL in November 2021. Drupal 8.9 security coverage expired in November 2021. Contact us for a free consultation.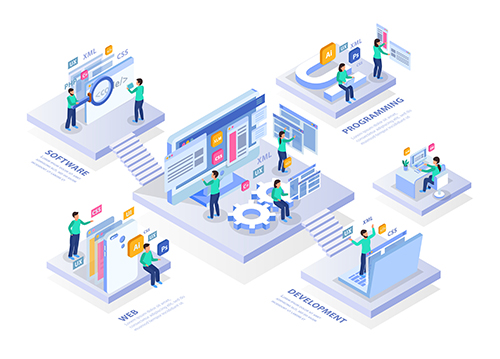 DRUPAL DEVELOPMENT SERVICES WE OFFER
With the services we offer, we enable our clients in creating engaging digital experiences which they can feel proud of.
Drupal Theme Development

Our team of Drupal developers, front-end developers, and UI/UX designers work together to build personalized, seamless website for your users

Custom Drupal Module Development

Achieve unique functionalities for your website with custom module development in Drupal 8 & Drupal 9

Drupal Responsive Design

If your Drupal website is not responsive, our front-end developers can help you in building mobile-responsive frameworks

Development of Enterprise Websites

Our Drupal services, coupled with our deep experience in UI/UX design, have enabled us to create effective websites, with compelling web presences, for a host of enterprise clients

Third Party Integration with Drupal

We can help you integrate your Drupal website with Marketing automation tools, CRMs, ERPs, Payment gateways, broadcasting engines, streaming engines, and AI tools as well as several other-of-the-box and custom applications

Hire a Drupal Developer

You can hire from our team of certified Drupal developers as per your needs – Onsite or Offshore
CIGNEX leverages powerful platforms to provide solutions with the flexibility and scalability to handle a wide variety of critical processes. We have built light-weight workflow and Business Process Management (BPM) Platforms designed to support business users, system administrators and developers.
Acquia & Drupal Supporting Partner
End to end Drupal Development services as per the requirements.
100+ Drupal resources certified on various versions
Built over 350+ Drupal Websites in last 2 decades